Vehicle Logbook Servicing
---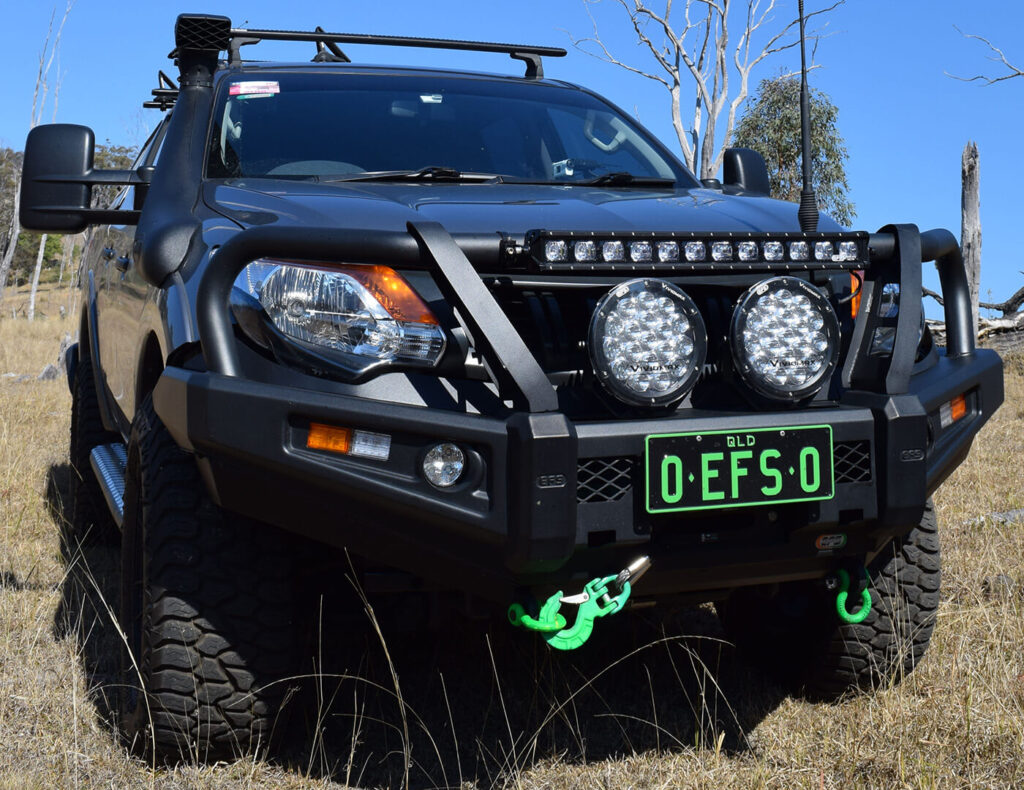 Ipswich's most trusted 4wd & light vehicle mechanic | Ipswich & Brisbane
We know that your 4WD is more than just a vehicle, it's a passion. And, like any passion, it requires regular attention and care to keep it running at its best. That's why we're here to help you with all of your 4WD log book services. Getting regular services on your 4WD is the best investment you can make in your 4WD. Whether you need a routine oil change or a more in-depth repair, we've got you covered.
Not JUST 4WDs! While we specialise in 4WD vehicles; we still cater to the whole family and service passenger petrol vehicles.
CONTACT US TODAY!
Minor Servicing:
Our minor services include all the regular check-ups that your 4WD needs to stay in tip-top shape. These little things can make a big difference in keeping your ride running smoothly. Minor services are the general services that we recommend every 10,000km or every 6 months (whichever comes first).
Included:
Full Mechanical Inspection – this allows you to understand the condition of your vehicle and to catch potential issues before it leads to a break-down.

Battery Health Test

Premium Engine Oil Flush & Fuel Injector Treatment

Remove & replace Oil Filter

Drain & replace Engine Oil

Remove & replace Fuel Filter

Check and top-up of all Fluids

SafeTstop Assessment – this is the industry standard for assessing your vehicle's Braking, Suspension and Wheel Alignment. Ultimately this is your peace of mind that your vehicle is SAFE.

Complimentary 6-Months Nationwide Roadside Assist

6 monthly reminders for your next service – so you never miss a service again!
Major Servicing:
A major service is crucial for the proper maintenance and longevity of a 4WD vehicle. 4WDs are often used for off-road adventures, which means they endure more wear and tear than regular vehicles. A major service ensures that all components of the 4WD are in good working condition, including the engine, transmission, differentials, brakes, and suspension. Regularly servicing your 4WD can prevent breakdowns and costly repairs in the future, as well as ensure your safety when driving off-road. A major service may also involve replacing worn out parts, such as brake pads and belts, which can improve your 4WD's performance and fuel efficiency. The frequency of Major services depends on the vehicle's manual recommendations, however typically every 40,000km is a recommended interval. Overall, investing in a major service for your 4WD is a smart decision that can save you money and extend the life of your vehicle.
Included:
Everything listed in Minor Service as well as;

Engine Air Filter

Cabin Filter

Brake Fluid Bleed & Flush

Remove & replace all Driveline Fluids

Wheel Bearing Repack/ Replacement
If any repair items are noted during the mechanical inspection; we'll contact you with a custom estimate for additional repair items.
We pride ourselves on using only the highest quality parts/ fluids and all of our work is backed by a comprehensive warranty. Our experienced 4WD mechanics will make sure that your 4WD is serviced correctly and efficiently. So, don't let your 4WD fall into disrepair, let us take care of it for you. Give us a call today to schedule your next appointment and we'll make sure your ride stays in top condition. Happy off-roading!
"My MN triton needed major repairs and servicing, these guys diagnosed, repaired (including dyno) and tested to a high standard. I am generally mistrustful of mechanics, but these guys were straight forward, honest and kept me aprised every step of the way. The repairs were done on time, with no surprises. They will get my business from now on, even down to basic servicing. Well done fellas"