Clutch Repairs and Upgrades
---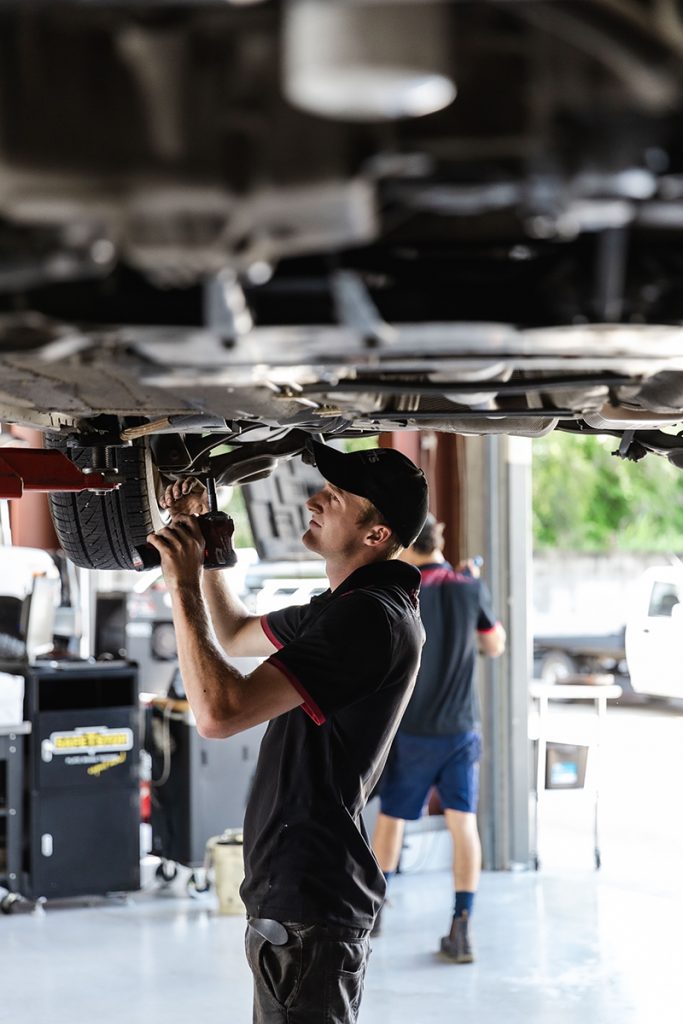 Ipswich's Clutch experts in clutch Repairs and Heavy Duty Clutch Upgrades
At BB Garage we can assist you with both general clutch repairs/replacements as well as Heavy Duty Performance Clutch upgrades. Generally people only go with a genuine manufacturer clutch if their vehicle is standard, they have no plans of upgrading their vehicle and the clutch fails. For small passenger vehicles, such as sedans/ hatchbacks, we generally recommend a standard clutch replacement if the clutch fails as a heavier duty clutch is not required in these vehicles.
However, for the avid four wheel driver, usually a heavy duty clutch will be required at some point. Often OEM (Original Equipment Manufacturer) clutches are not suitable for 4WDs that have had upgrades to increase power/torque. Upgrades such as an ECU Remap/ Tune or Plug and Play options will deliver more power than the OEM clutch can manage as such, the clutch begins to 'slip' or can fail completely.
CONTACT US TODAY!
How do you know if your clutch is slipping?
If you have your 4WD Remapped/ Tuned with us, we'll generally let you know if your particular vehicle is prone to the clutch slipping post-tune (some makes/models are much more common to have the clutch slip). If we notice the clutch slipping while we're running your vehicle on the Dyno, we'll let you know so then we can proceed with a clutch upgrade as required. However, if the clutch seems fine and you start to drive it, you'll notice a clutch slip when the RPM is climbing while not gaining the usual vehicle momentum. You will also feel poor acceleration and it may sound like the engine is under extra load.
Options for upgrading your 4WD's Clutch:
Firstly, we always start with a discussion with you regarding what upgrades they've already done to their 4WD and how you are wanting to use your 4WD. Helping customers achieve their 4WD goals is always our goal! Generally, we highly recommend NPC Performance Clutches as they are an Australian Owned and Operated business with over 25 years of industry experience. While we recommend NPC Performance Clutches, we can source and fit other clutch brands upon request.
The main two types of Performance Clutches we usually install are "Heavy Duty" and "Super Heavy Duty".
The Heavy Duty clutch is great for most customers who have a standard 4WD yet they need a little more from their clutch for towing. These are a great option as they provide approximately 20-40% increase in clamp force. Combined with a full faced premium clutch plate, the result is a smooth engagement, improved drivability and improved performance. The Heavy Duty clutch usually feels quite similar in pedal effort to OEM clutches.
The Super Heavy Duty Clutch is the premium option for customers who have had their 4WD tuned, tow heavy loads and want a vehicle that can perform under all environments. The Super Heavy Duty Clutch is paired with a billet steel flywheel. This option provides clamp pressure 30% above standard while still providing a comfortable pedal effort.
So in short, we offer a variety of clutch repair and replacement options, including Heavy Duty Performance Clutch upgrades for avid four wheel drivers. These upgrades are necessary for 4WDs that have had power/torque increases through upgrades such as ECU Remaps and Plug and Play options. We recommend NPC Performance Clutches for their industry experience and provide options for other brands upon request. Our goal is to help customers achieve their 4WD goals and improve their overall driving experience.
"The BB Garage Crew have helped me along the way with building up my 2018 Hilux. They've done a new NPC heavy duty clutch and ECU ultra boost and dyno tune and, more recently, have done new adjustable upper control arms, a full Pedder's ceramic brake kit and a service.
These guys are all about customer service and gave my Hilux the royal treatment. Excellent management of scheduling and online invoicing as well as throwing in some additional roadside assist cover in the next 6 months. Obviously this company backs its work to out that offer out there! Legends and I definitely think I've found a new home to help me take my 4wd to the next level!
I'm happy with the result of my new clutch kit installed and ecu remapped. Highly recommend.