Dyno Tuning & ECU Remapping
---
Best Diesel Dyno Tuning and ECU Remapping in Brisbane & Ipswich area.
ECU Remapping/ ECU Tuning
ECU remapping (sometimes called ECU tuning) is a full re-configuration of your 4WD's ecu to achieve better power, torque or fuel economy. All our tunes are custom and done in-house; as such our tunes are customised to exactly what you want to achieve with your 4WD. BB Garage is home to a 4WD Dyno, this allows us to to test 4WDs in both 2WD and 4WD modes.
The first step in our tuning process is to get a good understanding of how you use your vehicle. A tune for an everyday work vehicle versus an occasional 4wd used only for towing, will be different. Everyone has different needs from their 4WD and our role is to make sure we deliver on what you need!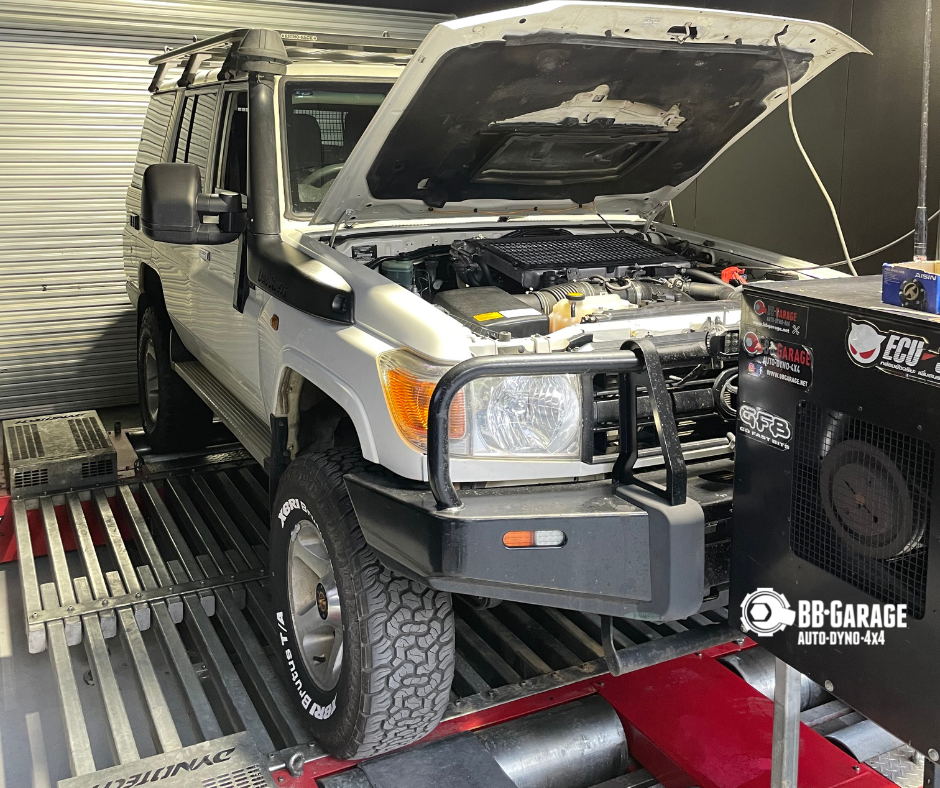 ECU Tuning Process
Step 1 – A clear conversation with the owner regarding their vehicle; is your 4WD still stock-standard or have you already started to modify it? What are you trying to achieve?
Step 2 – Pre-Dyno Vehicle Inspection – we always ensure your vehicle is in good condition before testing it on the dyno. Things we look for are whether it's up to date with its service schedule, if it's showing obvious signs of wear and tear, and whether there are any aftermarket modifications. Aftermarket modifications are usually fine, however we do like to check that they've been installed correctly.
Step 3 – All our tune vehicles are pre-tested on our dyno to get base results. Every vehicle is unique; previously we have seen vehicles that were the same model, same year build and only a few thousand kms different in usage and they had very different baselines.
Step 4 – Read the current ECU calibration that is in your 4WD's ECU.
Step 5 – A custom tune file is created and loaded into your 4WD's ECU.
Step 6 – Post-tune test on the Dyno to measure results. If we aren't happy at this stage, we will repeat Steps 4 & 5 until the tune is just right.
As we are tuning specialists, we will often re-tune or adjust the tune as many times are required to get the desired results. We always provide our customers with a print out of their Dyno results.
We only recommend being tuned by workshops that can provide this; without a Dyno print out, you have no proof of what you've actually gotten for your money!
While all tuning is custom to maximize the performance of your vehicle, it is important remember that all vehicles are different, and as such, results can vary from vehicle to vehicle.
Pump Tuning
Pump tuning is for diesel vehicles that are fitted with a mechanical injector pump; this is usually for older 4WDs (usually pre-2006). Pump tuning is achieved by manually adjusting settings of the injector pump to achieve better power output. Great results can be achieved by pump tuning and is usually quite cost effective.
Pump Tuning Process:
Step 1: We have a chat with the owner to understand the vehicle's history and how much extra horsepower/ torque the owner is wanting.
Step 2: Pre-dyno mechanical inspection to ensure vehicle is in adequate condition to be run on the dyno
Step 3: We put your 4WD on our dyno, we do a test run first to see base-results
Step 4: Then we make adjustments and re-test until ideal results have been achieved.
Pump tuning is usually priced on the amount of time required on the Dyno to achieve the desired results. Pump tuning also comes with a dyno print out to show changes in horsepower and torque that have been achieved.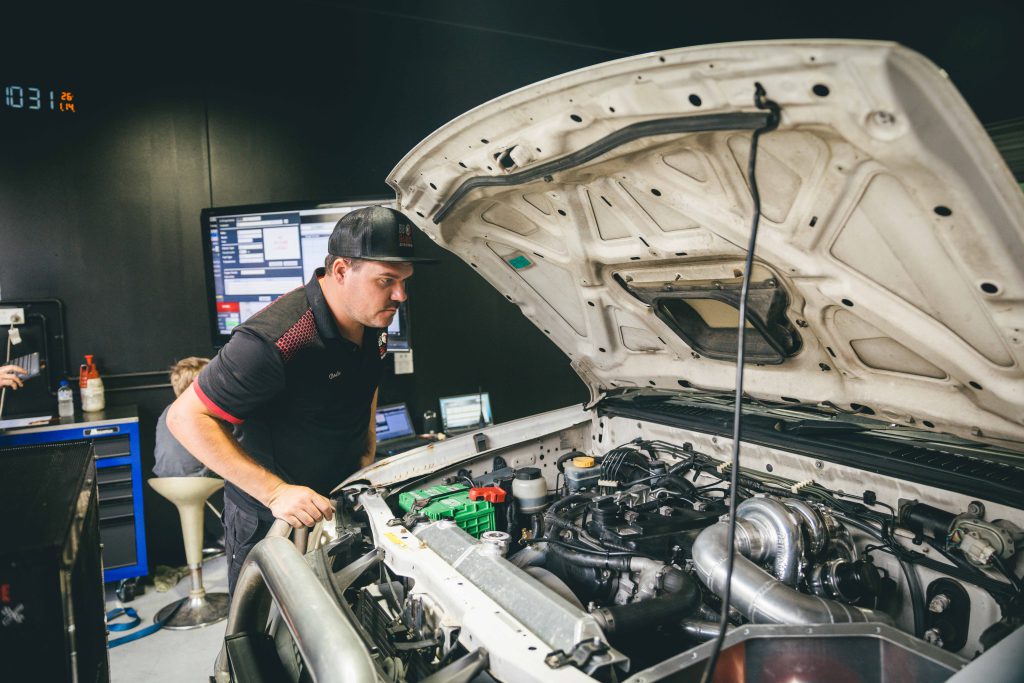 Plug and Play Options
Click for more info regarding ECU=SHOP plug and play options.
Plug and play options refer to modules that can be easily installed into your 4WD to improve performance. There are a number of different products depending on desired outcome. As a registered ECU=SHOP Dealer, we have lots of products in stock and can go through options to achieve your desired outcome.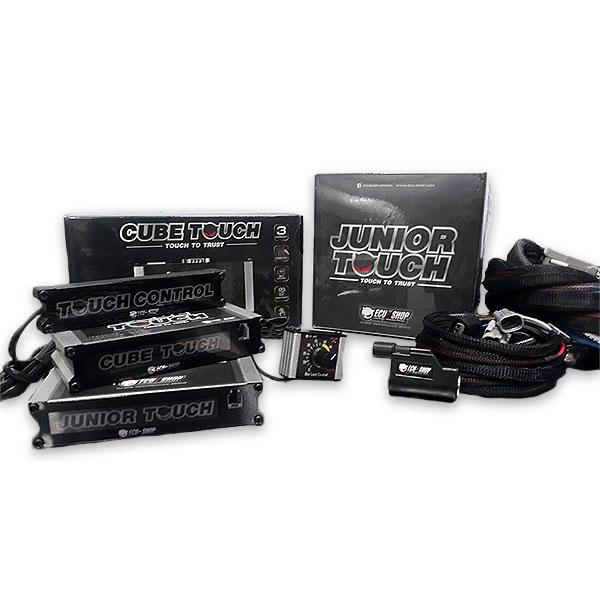 "Had my D-max remapped and they made a big difference to my power, torque, fuel economy. Great service all round"
"I should have remapped ECU and tuned my patrol 15 years ago the boys did my patrol along with a 2inch lift and it's like driving a new car. Thanks guys well done!!"