4WD Custom OffRoad Underbody Bash Plates
Bash Plates are a great investment to protect your vehicle from potential damage to the underside of your vehicle. When you take your 4WD offroad, a lot of vital components such as the radiator, sump, diff actuator and transfer case become at risk of damage from hitting a washout or unseen rocks/tree stumps. As such, Bash Plates are a simple and cost-effective way of protecting your vehicle.
Bash plates are often overlooked as a good investment for all 4WDs that will be taken offroad; often people believe that if they're only doing a little offroading, or only beach driving that they don't need bash plates. Often beach driving can result in serious underside damage due to hitting a washout at speed, which can be easy to do, if visibility is reduced due to salt-spray. The resulting damage, such as a split radiator or damaged actuators, can make the 4WD undrivable. Getting a vehicle towed from off road tracks or the beach can be expensive, timely and inconvenient!
Bash plates really should be one of the first modifications carried out before taking a 4WD off road for the first time. We highly recommend and use Custom Offroad Bash Plates; they offer premium 4WD underbody protection. Bash Plates come in a three-piece plate set and are made of stainless steel; 3mm or 4mm options available.
There has been much debate over the optimal thickness for bash plates, however thicker plates does not always mean 'better'. If plates are too thick and have absolutely no flex left in the steel, then when the 4WD hits something, all that force will need to be absorbed by the mounts which are welded to the chassis. Whereas bash plates at the correct thickness will absorb the impact and flex while still protecting the underside of your 4WD. It is cheaper to replace bash plates every couple of years than repairing mounts and/or the chassis! Generally we recommend 3-4mm for most dual cabs and 4mm for heavier vehicles.
Bash Plates are generally between 24kgs to 40kgs depending on the vehicle and thickness chosen. We generally recommend a full 3-piece set.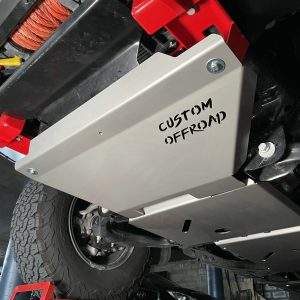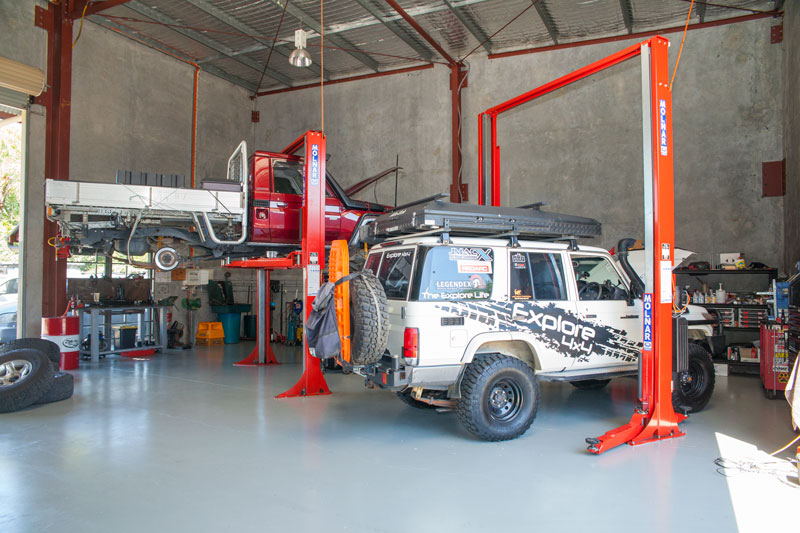 What about a Diff Drop?
You may have heard the term 'Diff Drop' before, this is when the vehicle is modified to physically lower the diff away from the chassis in order to bring the CV angles back into alignment and closer to factory specifications. The main reason for this is to reduce the CV shaft angle that is increased by the addition of a suspension lift. In general, if you have lifted your vehicle by 2inches or more, then a diff drop may benefit your 4WD. Most vehicles can still be fitted with Bash plates
Lastly, not only are Custom Offroad Bash Plates a great Australian made product that will help to protect your vehicle's underside, but they also come in a range of custom colours. Be the envy of your mates with pretty much any colour you can imagine. The coloured Bash Plates look absolutely amazing under the front of any serious 4WD set up!