4WD and Diesel Performance Upgrades
---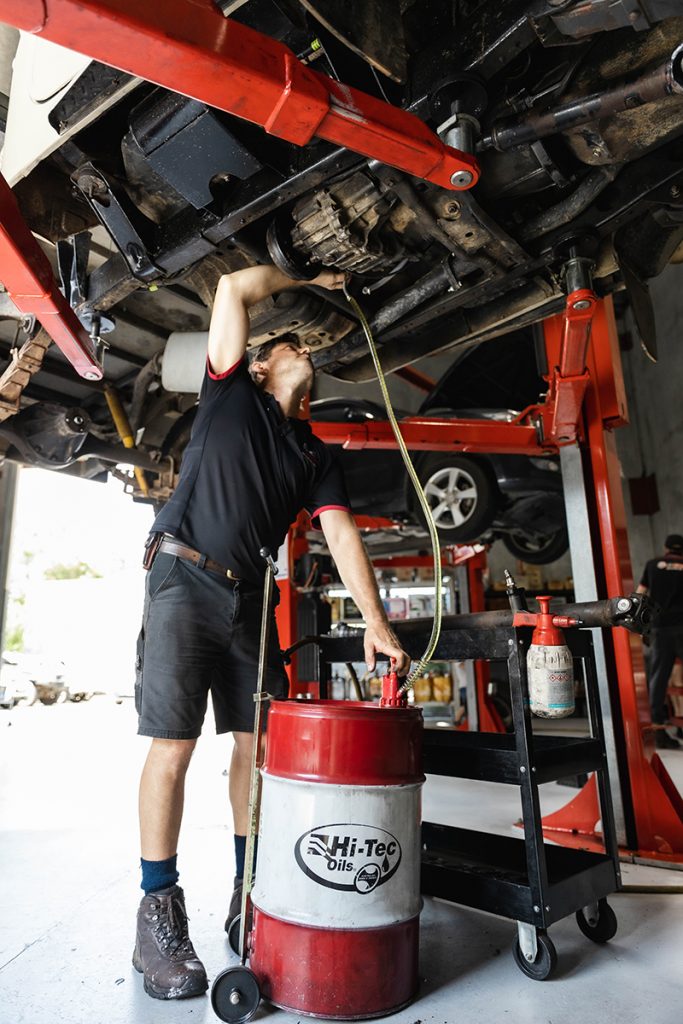 Quality 4WD & Diesel Mechanics delivery proven Performance Upgrades in Ipswich & Brisbane
A performance 4WD is going to look different from person to person depending on how you use your vehicle, what aesthetic you prefer and how you want the vehicle to drive. Do you mostly drive your 4WD on road and want something with extra Horsepower or are you an avid off-roader wanting a 4WD that can tackle the toughest off road tracks?
At BB Garage we believe all 4WD Performance & Touring Packages should be based on your wants and needs. All of our performance packages are individually tailored to each customer. If your vehicle is straight from the factory and you're unsure where to start, keep reading to gain an understanding of the process. We have helped a lot of happy customers get their vehicle ready for big trips such as Cape Trips; as such, the list below is quite extensive, however only some of it might apply to your goals.
Where do we start?
We like to start with a detailed discussion with the customer to establish a clear Goal, Plan and Budget. Some customers come to us with a clear idea of exactly what they'd like done, others come with a vague idea of wanting to improve their 4WD but not exactly sure where to start. Both are totally fine! We're here to help you make the right decision for your 4WD by giving you quality advice on products and which products we recommend first. Sometimes, if budget is an issue, we'll help you choose which products will give you the best impact first.
Complete mechanical inspection – Is your 4WD brand new or getting a few years on it? Again, both are fine. If your vehicle isn't new and you're a new customer, we usually recommend starting with a mechanical inspection. We do this to ensure that we both have a clear understanding of the condition of the vehicle and any parts that may need servicing or repairs. When you start to modify your vehicle, it's really important that it is in optimal running condition first.

A Major Service – servicing of all driveline, brake, cooling and engine/fuel system components, this will help you to get a solid base to start your build – again this depends on how old the vehicle is and when it was last serviced. Often for new customers, if they've been having their vehicle serviced elsewhere, they may not know when this type of service was carried out last.

Lift kit/suspension upgrade –

this is usually one of the first upgrades people get done on their 4WD, it instantly changes the overall profile of the 4WD as well as being practical in improving driving ability. Benefits include: Increase to heights height, ability to hold more weight, better off road capabilities.

Recovery points

– if you're serious about taking your 4WD off it can be helpful to plan recovery points before you need them! Confidently recover a bogged/stuck vehicle without causing any damage to your vehicle.

Diff Lockers –

When engaged, it enables both wheels to spin together regardless if the other has traction; this can greatly help when four-wheel driving off road.

Underbody protection/Bash Plates –

Protects vital underbody components of damage whilst off roading. These are such a great, cost-effective product that really helps take care of your vehicle.

Long range fuel tank –

Longer fuel range whilst touring in remote areas; for a serious off road trip, these are an absolute must!

Intercooler upgrade –

creates more power and torque by a colder more dense air charge to the engine. Intercoolers are very popular for all 4WD owners, regardless if you drive your 4WD off road or mostly on road.
Oil Catch Cans –

We highly recommend a catch can for nearly all diesel engines as it filters out oil from the crankcase breather back to the inlet pipe. A catch can is another very cost-effective way of taking care of your 4WD.
Exhaust system upgrade –

exhaust upgrades give you gain in torque and power, while lowering your EGTs (exhaust gas temperatures) and improving your overall engine performance. Most people will upgrade the exhaust system on their 4WD at some point. We highly recommend Manta Exhausts but also fit other brands if desired.

Turbocharger upgrades

– an aftermarket turbocharger can help to create more power and an efficient engine. Typically there are multiple options for turbochargers which is when it's best to have a chat with our experienced team to ensure you're choosing the best option for your 4WD.

Transmission cooler kit –

Lower transmission temps while towing

TCU Tuning & Torque Convertor lock up kits –

this helps reduce transmission temps and provides more direct torque delivered to road wheels

Clutch Upgrades –

provides more clamping pressure, delivering all the engine HP & Torque to the road wheels. For a lot of 4WDs, as you increase horsepower/ torque through tuning, then you'll also need to upgrade your clutch.

Inlet manifold Clean

– this is more maintenance rather than an upgrade, however it is often an underrated service! When an inlet manifold gets extremely dirty, it can reduce how much power your vehicle can produce.

ECU Remapping/Custom Tuning

– this is one of the absolute best products for changing how your vehicle drives! Check out our Dyno and Tuning page to learn more.

Throttle controllers and other Plug & Play options –

there are a lot of great products to really get more power and torque out of your 4WD. Check out our Dyno and Tuning page to learn more.
Additional Options
Bull bars

Tow bars

Side steps and rock sliders

Brake upgrades

Spot Light and light bars

Driveline repairs
Is there something else that you are interested in that isn't listed here? We are constantly expanding and refining the products and services we provide, so best to contact us and have a chat about what you're after.
CALL NOW
Highly recommend BB Garage for the amazing work and customer service. From the get go the team kept me up to date. They were honest and reliable.
I had alot of work done for my RC Colorado which included: Major Service, Transmission flush, Valve body upgrade, Intake clean, Brakes replaced, Diagnostic checks, Dyno tune, Ultra boost install., All within 3 days. Amazing work.
My Husband Eddie had his Hilux Ute at BB Garage for major work from full upgrade of suspension, clutch, dino tune etc heaps of work done, He can't praise Bodie and the guys enough, they have old school values which is great to see as this is extremely rare these days, they all go out of their way and inform you of everything before and after. Will definitely be back. it's a credit to these young guys to make you feel like you can relate to them as in the old school way they are easy to talk to, nothing is an issue. would recommend BB Garage to anyone.