ECU=Shop Dealers – 4WD & Diesel Plug & Play Tuning Products
As a registered dealer of ECU=SHOP products, we're able to provide quality advice on different products as well as sell and install these products. ECU=SHOP products are considered 'plug and play', this means that they are a module that is attached to your vehicle to provide real results for your 4WD. This does not alter or affect your car's ECU.
There are many options, so it really depends on what you're trying to achieve. Some common goals people use these modules for include; increased horsepower & torque, better fuel economy and better throttle responsiveness. Some products can be used in isolation, whereas some products, such as the throttle controllers, can be used in addition to an ECU Remap.
Some products even include multiple 'Maps', this means that the module effectively has two different Tunes, that can be swapped between depending on driving condition. For example, Map 1 will be tuned for better economy around town, whereas Map 2 might be tuned for increased Power, better suited for off-roading or towing. A lot of people value having multiple maps as it can make the vehicle more versatile for both everyday city driving as well as off-road driving.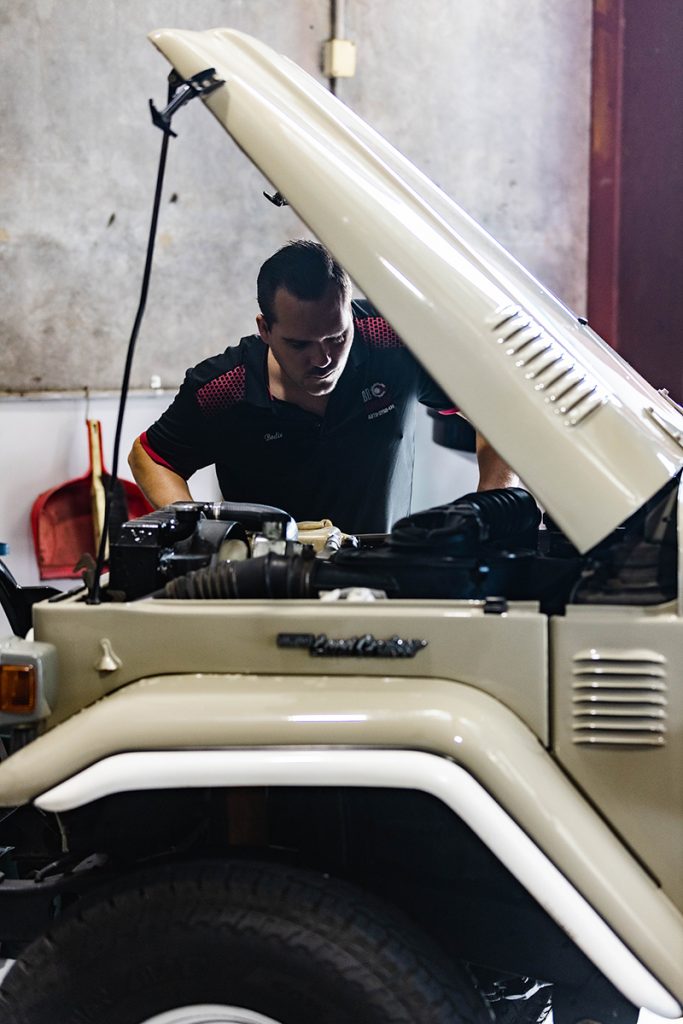 Some of our most frequently bought ECU=SHOP products include:
Throttle Controllers

Key Features – Plug & play, On/off, 14 step throttle responses, Eco mode (user-defined setting of maximum allowable vehicle speed), Anti-slip mode (reduces engine power for slippery conditions), Anti-theft mode (electronically locks throttle pedal with unique password), Ramble mode, 1 year warranty
Ultra Boost

Key Features – Compatible with most common-rail diesel engines, 2 Tune Selection & off mode, AI Mode, Bluetooth app control and integration, Injector Duration, Common rail fuel pressure, Boost pressure & Boost cut, Throttle Response and Position, Plug & Play Harness, 3 Year Manufacturer Warranty
Touch Combo (a combo of Junior Touch & Cube Touch)

Key Features – Up to +85% Torque and Power, Up to 1.5L/100km improved Economy, Improved accelerator response, Wire in loom, Increase boost, Real time performance tuning of injector duration, injector timing, commonrail pressure & suction control valve, Tuning of 2 AUX ports, Adjustable RPM and Speed Limiters, Ramble Idle controller, 3 Maps: OEM – TOWING – POWER, Dash mounted touch screen remote to change between maps on the go
Monster Max

Key Features – Ultimate Module for Toyota 1KD Series Vehicles, 2 Tune select including on-off mode, Throttle response, Injector (profile & duration), MAF sensor, commonrail pressure, boost cut function & Boost Map, Fuel Range Select, SCV Controller, AUX Input (REV Limit/Fuel Limit/NOS) Function, 5 Year Manufacturer warranty
Monster Gauge

Key Features – OBD II Auto universal Diagnostic Scan tool 12V/24V, Clear Diagnostic Trouble code information, Real-time engine parameter displa, Diagnostic trouble description by brand, Communicate to ECU shop products for control, "Tuning mode" – auto show diagnostic trouble code, "Race mode" – auto clear diagnostic trouble code and show log, OLED Display, Day and night auto dimmer function, Alarm for RPM, vehicle speed, Engine coolant temperature, Engine overheat log, Measure horsepower, time (0-100KM/H), distance meter (Trip A, Trip B and ODO), Clock Display & Service warning
Depending on your vehicle, the best way to get specific advice on which product is best for you is to give us a call and speak with our tuning specialist.
After an ECU=SHOP product that isn't listed above? Give us a call to discuss options!
CALL NOW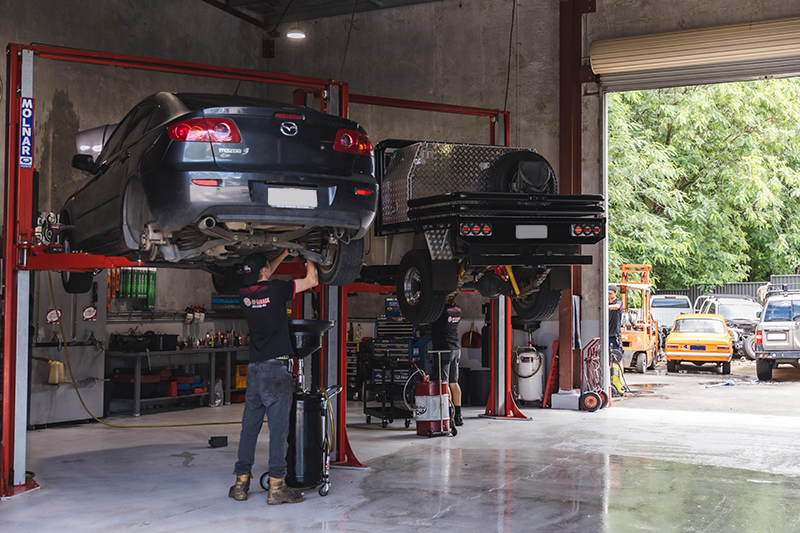 "Had my pj ranger in to have a ecu shop ultra boost installed, the service was great and I was able to get exact what I wanted out of my diesel, I definitely recommend these blokes and feel I can trust them with my vehicle"
"Had my Isuzu dmax tuned and double touch combo installed by bb garage and I am absolutely dumbfounded by the awesome improvement in the performance. The team there stayed overtime to make sure they got the most out of my dmax, which is exactly what I wanted. I will definitely be getting my Ute serviced by these guys in the future and look forward to the suspension setup they can do for me. More than happy with their service."