Vehicle Diagnostics & Engine Repairs
---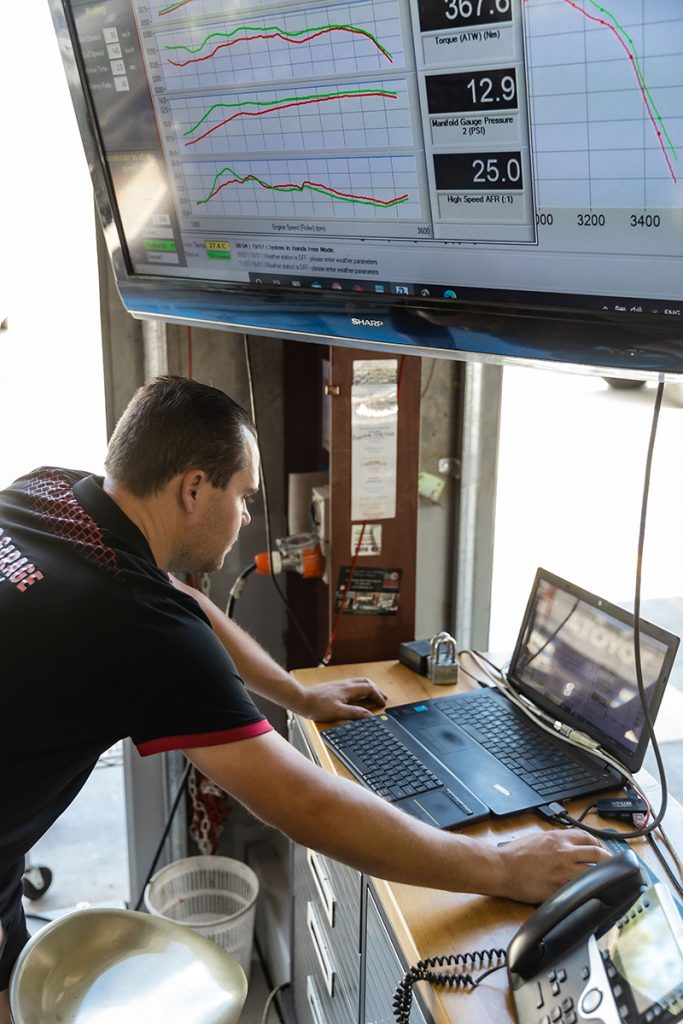 Reliable vehicle diagnostics and Engine repairs for low power issues, car noises and more | Ipswich
If your 4WD or vehicle is not running as well as you know it should, then our team of highly trained Mechanics are here to quickly identify that issue and provide you with a reliable solution. If you are experiencing low power issues or strange car noises, don't hesitate to bring your vehicle in for a thorough diagnostic test. We use the latest equipment and techniques to accurately diagnose any issues with your vehicle and provide you with a detailed report of our findings.
CONTACT US TODAY!
Our diagnostic testing includes a full inspection of your vehicle's engine, electrical system, transmission, brakes, and other vital components. This allows us to pinpoint the root cause of any issues you may be experiencing and recommend the best course of action for repairs.
Often customer's notice car noises; this can be a sign of a variety of issues, from loose parts to engine trouble. Our team is skilled in identifying the source of any car noises and providing reliable repairs to eliminate the problem. Whether it's a squeaking belt or a rattling engine, we have the knowledge and experience to fix it.
Diagnostic Process:
Make a booking for your vehicle to be inspected

We'll send you a comprehensive questionnaire via SMS to give us as much detail as possible regarding the issue noted.

If required – we may take you for a test drive with one of our mechanics to ensure that the sound/issue that the mechanic is observing is the issue you're wanting corrected.

Stage 1 Tests – this includes preliminary tests appropriate to the issues you've noted.

Stage 2 Strip & Advanced Tests – this stage is more in depth and is necessary if the initial tests did not provide a clear answer to the issue. In this stage we will remove and test parts of the vehicle until a clear diagnosis of the issue can be made.

Stage 3 Report & Repair – this is the last stage where we provide you with clear answers of the issues with your vehicle and our recommendations for repairing the issue.
BB Garage is a highly equipped workshop and as such may use the following tools/tests to accurately diagnose the issue.
Scan tools

: These are handheld devices that can read and interpret data from a vehicle's onboard computer system. They can be used to diagnose a wide range of issues, including engine problems, transmission issues, and electrical faults.

Multimeters:

These are versatile tools that can measure a variety of electrical signals, such as voltage, current, and resistance. Mechanics use multimeters to diagnose issues with a vehicle's electrical system.

Oscilloscopes:

These are specialized tools that can analyze electrical signals over time. Mechanics use oscilloscopes to diagnose complex electrical issues, such as those related to sensors and actuators.

Fuel pressure gauges:

These tools are used to measure the pressure of fuel in a vehicle's fuel system. They can help diagnose issues with fuel delivery, such as clogged fuel filters or malfunctioning fuel pumps.

Compression testers:

These tools are used to measure the compression in a vehicle's cylinders. Low compression can be a sign of a variety of engine issues, including worn piston rings or damaged valves.

Smoke machines:

These are specialized tools that can generate smoke to simulate leaks in a vehicle's vacuum and emissions systems. Mechanics can use smoke machines to quickly locate and diagnose leaks.
Diagnostics is a highly skilled area of the automotive aftermarket; the diesel mechanics at BB Garage are trained to be able to diagnose issues as quickly as possible so that then the customer can make an informed decision about repairs. At BB Garage, we're committed to providing our customers with reliable and affordable automotive services. If you're experiencing issues with your vehicle, don't hesitate to bring it in for a diagnostic test. Our team will work with you to find the best solution and get you back on the road in no time.
Spent $11300 with other mechanics trying to diagnose an engine issue with my 2008 triton. The Guys at BB garage had it fixed and tuned in two days. I am so happy I took my truck to them and their communication with me during this process was above and beyond . Thanks guys, brilliant job.
Went to BB Garage for a second opinion after a different mechanic told me my engine was stuffed and that it'll be $14,000 to replace. These guys pinpointed the actual issue and fixed my Navara which turned out to just be a cheap fix. Saved me thousands of dollars. Definitely will be returning to them from now on. Cheers guys!